Sign the petition.Your voice matters!
END THE EVIL CHINESE COMMUNIST PARTY
This pandemic could have been prevented if the Chinese Communist Party (CCP) did not lie. Yet, ever since it took over China, hundreds of millions of people have been suffering from its endless deceptions and brutality. The demon CCP has plundered the ancient land of China, and now its terror has spread globally, affecting everyone. It is time for us to stand up against its evil deeds and put an end to the Chinese Communist Party!
STOP STOP STOP
POIRIER

mss5416328uttjr RveSXiN mgat RUzMozl
nam5416328tetcher

I pray for the people of China 🇨🇳 Stand up and fight against the CCP
Tamara

Regime that supports Russia in killing people should not exist.
Yaroslava

0 tolerancia al partido comunista chino son fascista y hostiles
Rubén eduardo

인권은 없고 독재만 있는 중국 공산당 없애라
박유화

Communism kills.
Neal

mks4846525utr 4LwmZXY KnB4 5hF6wxA
nam4846525krya

共產黨就是西方上空遊蕩的一個幽靈 ,幽靈是什麼鬼? 幽靈就是魔鬼。 魔鬼就是害人的, 人和魔鬼不能同在, 而且共產黨是惡魔。
Cheung

End CCP 光復香港、Revolution of Our Time
Wai Yip

mss5932698utr xSD0umA X60r 1DxTPLA
nem5932698tetcher

我願意簽署請願書,以及支持全球退房服務中心,感謝你們建立這個平台並讓我有請願的機會。我看透了中共的邪惡本質,認清它就是一個邪教,真正的邪教。在三退的同時,我認為,作為一個中國人,有必要簽署這份請願書。要與中共劃清界線,給自己一個美好光明的未來,並與中共抗戰到底,期待中共垮台的那一天。我希望我的這份請願書能帶動更多的人參與到其中,我們一起打倒中共惡魔,還世界和平!
唐靜寧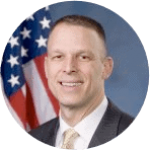 United States Congressman
"I think that's a great message. I don't think the Communist Party of China is just going to fold up and walk away willingly there. It's a criminal organization that has taken control of a country. They're not going to leave of their own accord. They're going to have to be forced out of authority and out of power one way or the other. "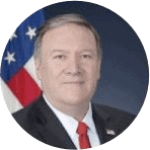 Former U.S. Secretary of State
"We are watching the world unite to come to understand the threat from the Chinese Communist Party. "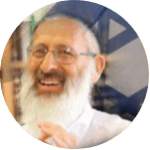 Head of Educational Institute Ateret Yerushalayim
"We are talking about an evil government. Chinese people are suffering so much. Millions are tormented by abuse, exile, imprisonment and even murder. It is not a party, it is not a government, it is a terrorist organization, which has ruled cruelly for more than seventy years. That is why the signatories to the End CCP petition are certainly right. "
Throughout the decades, the majority of the Chinese people were fooled or forced into joining the CCP and its affiliated organizations. In the Quitting Chinese Communist Party Movement, a.k.a Tuidang Movement. Hundreds of millions of Chinese people quit the party publicly. The people are waking up from the CCP's decades-long of propaganda, choosing a better future.
From 2004 until this very day, a total of 407,798,495 Chinese people have made their announcements of quitting the Chinese Communist Party and its affiliated organizations. It is now the time for the rest of the world to stand up against the evil regime and make our voice heard: End the Evil CCP!