Sign the petition.Your voice matters!
END THE EVIL CHINESE COMMUNIST PARTY
This pandemic could have been prevented if the Chinese Communist Party (CCP) did not lie. Yet, ever since it took over China, hundreds of millions of people have been suffering from its endless deceptions and brutality. The demon CCP has plundered the ancient land of China, and now its terror has spread globally, affecting everyone. It is time for us to stand up against its evil deeds and put an end to the Chinese Communist Party!
I can't understand how "any" Country can support the Chinese government while they're persecuting, enslaving, and killing their own people.
Cindy

Keep doing what you're doing!!! 😍
Peter

Good Morning. Thank you for giving the American People a voice to this deadly Chinese Communist Party evil intention. Covid cover-up, spying, espionage. We must stop buying their supplies. The U.S must take away most favorite national status. We must revile their evil intention. Stand for freedom for all. God bless you. God bless United States of American. Amen. Thank you. Take care.
Michael

God is Alles
Dillon

Hello , I watch the NTD channel and I love watching the EPOCH news and the news on California and China in focus and I have followed Larry Elder programs for many years and yes the above gives you the truth about what's going on in the U.S.A. And the world especially with the news on China and Russia that you don't get from the establishment news who will lie about the facts instead of telling the truth because it fits the leftist liberal socialist Marxist's agenda to put America in the decline mode so that it cannot stand up to its adversaries and XI Jinping has in my opinion followers in America in the U.S. Government like Congressional Members Judy Chu and Ted Lieu who both love big Government controlling and dictating to the people .
Edward

Keep them communists bastards out of our country!
Ramona

Stop the evil act.
Guna

Chinese communist party is evil extreme. This world needs to squash the communist Chinese party like the devil it is. Kill all Chinese communist leaders and card carrying Chinese communists party members. No mercy for this enemy of mankind.
kenneth

Fully support on this issue.
Maria

It\'s long overdue!
Joseph

No to communism and to their sympathizers.
Stan

THE RAINBOW WARRIOR She who wears many colours of the rainbow and embraces all those colours with great pride. Her heart roars with passion. Her Golden Armour of iron. She is a Warrior. She is WOMEN. One you will seek, not only on the battlefield, but also a warrior holding and anchoring in the light. Anchoring the light for her Mother, for all beings and for all mortals. For all living breathing beings. She wear her colour strips proudly; as she very much is a warrior women, on and off the battlefield. She anchors and holds the highest frequencies of unconditional love. This, is a true warrior. The Rainbow Warrior. A new profound love, that Mother Earth has yet to see or experience. The love in which other galaxies far beyond, have
Brandi Michelle Dacus Gram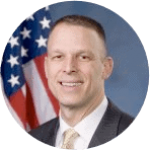 United States Congressman
"I think that's a great message. I don't think the Communist Party of China is just going to fold up and walk away willingly there. It's a criminal organization that has taken control of a country. They're not going to leave of their own accord. They're going to have to be forced out of authority and out of power one way or the other. "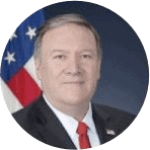 Former U.S. Secretary of State
"We are watching the world unite to come to understand the threat from the Chinese Communist Party. "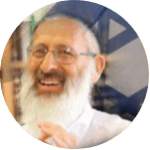 Head of Educational Institute Ateret Yerushalayim
"We are talking about an evil government. Chinese people are suffering so much. Millions are tormented by abuse, exile, imprisonment and even murder. It is not a party, it is not a government, it is a terrorist organization, which has ruled cruelly for more than seventy years. That is why the signatories to the End CCP petition are certainly right. "
Throughout the decades, the majority of the Chinese people were fooled or forced into joining the CCP and its affiliated organizations. In the Quitting Chinese Communist Party Movement, a.k.a Tuidang Movement. Hundreds of millions of Chinese people quit the party publicly. The people are waking up from the CCP's decades-long of propaganda, choosing a better future.
From 2004 until this very day, a total of 410,514,848 Chinese people have made their announcements of quitting the Chinese Communist Party and its affiliated organizations. It is now the time for the rest of the world to stand up against the evil regime and make our voice heard: End the Evil CCP!