Sign the petition.Your voice matters!
END THE EVIL CHINESE COMMUNIST PARTY
This pandemic could have been prevented if the Chinese Communist Party (CCP) did not lie. Yet, ever since it took over China, hundreds of millions of people have been suffering from its endless deceptions and brutality. The demon CCP has plundered the ancient land of China, and now its terror has spread globally, affecting everyone. It is time for us to stand up against its evil deeds and put an end to the Chinese Communist Party!
공산당은 소수만 잘 사는 당
kyoung sae

Let\'s end the corrupt CCP influence over all our institutions, and stop spies from stealing intellectual property. We should expose the extreme evil and atrocities they are committing.
Eric

so unfair so the chinese community.
alexis

Acabar com o comunismo no mundo.
Allan

אני חותם על העצומה הזו כי אני מסכים
Lesomptier

send me all the information iw ould like to learn
Curtis

send me all the information iw ould like to learn
Amanda

Fuck communism
Ashleigh

天灭中共,中共不亡,中国人永无安宁,世界永无宁日。为世界之和平而灭中共!!!
가침

End CCP. They\'re not communist anymore. They\'re nazi who are pretending to be a communist. CCP should not blacken the name of communism. Free Uyghur and Tibet. Let Chahar Mongolia to unite with Halha Mongolia. Let communism end its misunderstooded feature.
leopold

Sett stopper for det kinesiske kommunistpsrtiet!
Line Birgitte

Всем доброго времени суток! Есть такой вопрос, может кто в курсе? или может кто-то занимался подобным. В общем сразу перейду к делу, мне нужно раскрутить инстаграм и я начал заниматься данным вопросом, перелапатил уже кучу сайтов в поисках годной инфы и максиммум что-то похожее на нормальную инфу нашел по ссылке, где маркетолог плюс минус хорошо объяснил как и где можно заказать раскрутку. Но вот хочу еще здесь поинтересоваться такой сказать у живых людей.
Michaelhot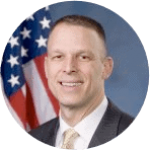 United States Congressman
"I think that's a great message. I don't think the Communist Party of China is just going to fold up and walk away willingly there. It's a criminal organization that has taken control of a country. They're not going to leave of their own accord. They're going to have to be forced out of authority and out of power one way or the other. "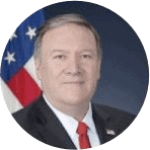 Former U.S. Secretary of State
"We are watching the world unite to come to understand the threat from the Chinese Communist Party. "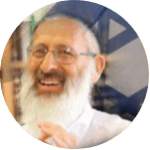 Head of Educational Institute Ateret Yerushalayim
"We are talking about an evil government. Chinese people are suffering so much. Millions are tormented by abuse, exile, imprisonment and even murder. It is not a party, it is not a government, it is a terrorist organization, which has ruled cruelly for more than seventy years. That is why the signatories to the End CCP petition are certainly right. "
Throughout the decades, the majority of the Chinese people were fooled or forced into joining the CCP and its affiliated organizations. In the Quitting Chinese Communist Party Movement, a.k.a Tuidang Movement. Hundreds of millions of Chinese people quit the party publicly. The people are waking up from the CCP's decades-long of propaganda, choosing a better future.
From 2004 until this very day, a total of 402,479,549 Chinese people have made their announcements of quitting the Chinese Communist Party and its affiliated organizations. It is now the time for the rest of the world to stand up against the evil regime and make our voice heard: End the Evil CCP!