Sign the petition.Your voice matters!
END THE EVIL CHINESE COMMUNIST PARTY
This pandemic could have been prevented if the Chinese Communist Party (CCP) did not lie. Yet, ever since it took over China, hundreds of millions of people have been suffering from its endless deceptions and brutality. The demon CCP has plundered the ancient land of China, and now its terror has spread globally, affecting everyone. It is time for us to stand up against its evil deeds and put an end to the Chinese Communist Party!
江西财经大学外语学院金晓凌祝中共早日垮台
金晓凌

Debemos combatir a tan deplorable régimen inhumano…el partido comunista chino y al comunismo en general
Roynedy

Stand for AMERICA! If you want to support the CCP move to China!
Leslie

It is imperative the the world stands United against evil empires like China, Russia, Iran. China is the most dangerous long term with their skillful plan then Iran and their untrustworthy immanent attainment of nuclear weapons. The world must stop all trade with these three countries! Isolate them and they will suffer until they decide to play nice – under different leadership.
John

Keep China out of US. Do not allow the CCP or their affiliates to own ANYTHING in, on or near US soil!
Jo Rita

You free the oppressed, but you can\'t oppress the free.
Jackson

God bless the good people of China
Edward

End the CCP and their allies in the Biden Crime Family!
Al

END THE IRON FIST THAT IS THE CCP
florence

Вона не треба
Матвій

I saw bullying of China in almost all smaller nations around the amAsia Pacific even in some parts of Africa. They are using there monetary capabilities to trap countries to believe their devilish ideologies.
Amelito

I support freedom of speech and expression for chinese people who suffer oppression and inhumain treatments from their government.
Trami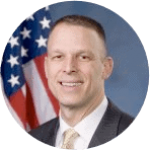 United States Congressman
"I think that's a great message. I don't think the Communist Party of China is just going to fold up and walk away willingly there. It's a criminal organization that has taken control of a country. They're not going to leave of their own accord. They're going to have to be forced out of authority and out of power one way or the other. "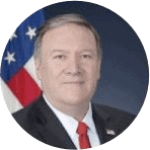 Former U.S. Secretary of State
"We are watching the world unite to come to understand the threat from the Chinese Communist Party. "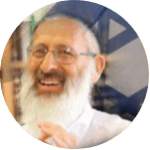 Head of Educational Institute Ateret Yerushalayim
"We are talking about an evil government. Chinese people are suffering so much. Millions are tormented by abuse, exile, imprisonment and even murder. It is not a party, it is not a government, it is a terrorist organization, which has ruled cruelly for more than seventy years. That is why the signatories to the End CCP petition are certainly right. "
Throughout the decades, the majority of the Chinese people were fooled or forced into joining the CCP and its affiliated organizations. In the Quitting Chinese Communist Party Movement, a.k.a Tuidang Movement. Hundreds of millions of Chinese people quit the party publicly. The people are waking up from the CCP's decades-long of propaganda, choosing a better future.
From 2004 until this very day, a total of 413,999,309 Chinese people have made their announcements of quitting the Chinese Communist Party and its affiliated organizations. It is now the time for the rest of the world to stand up against the evil regime and make our voice heard: End the Evil CCP!