Sign the petition.Your voice matters!
END THE EVIL CHINESE COMMUNIST PARTY
This pandemic could have been prevented if the Chinese Communist Party (CCP) did not lie. Yet, ever since it took over China, hundreds of millions of people have been suffering from its endless deceptions and brutality. The demon CCP has plundered the ancient land of China, and now its terror has spread globally, affecting everyone. It is time for us to stand up against its evil deeds and put an end to the Chinese Communist Party!
Let\'s do it termination the peoples republic of china!
Joshua Huicheol

중화인민공화국을 강제종료시킵시다!
희철

We certainly don't want to be ruled by communism.
Wayne

Signing this can help!
Enki

bad communists
Zoe

중국 공산당의 종식을 진심으로 응원합니다!
주원

Down with the CCP
Ali

All humans should be treated equal
Sabrina

우리는 이제 지구촌 🌎 세계의 자유 🗽 민주주의 평화을 위했서 함께 힘을모아서 같이 가야합니다 당신의 부모 형제 자매 와 자신과 자식을 위했서 우리는 공산독재 과 아니라 자유 🗽 민주주의 평화을 위하는 것입니다
Jeomik

Fuck CCP & all governments around the world!!!
Stephen

Nei til KKP-kommunisme. Nei til overvåking, og kontroll av mennesker. Var ikke en pandemi, men en \"plandemi\" . Corona var en influensa. Svartedauen og spanskesyken var en pandemi. Covidhysteriet var planlagt. Vaksinen var ikke en vaksine, men en geninjeksjon som er et medisinsk eksperiment på menneskeheten. Flere døde i 2020 og 2021 enn det gjorde i 2018 og 2019. WHO med Bill Gates tjente milliarder på denne planlagte pandemien. Nei til EU og EØS. Norge var med på denne plandemien der mange barn og unge mistet skolegang, fritidsaktiviteter og var fengslet i hjemmene sine. Kontroll og overvåking av befolkningen.
Aina Helen

Saw you guys on Northern state parkway! That was intriguing & very unique. My husband and I loved it. We support you all!
Nancy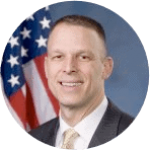 United States Congressman
"I think that's a great message. I don't think the Communist Party of China is just going to fold up and walk away willingly there. It's a criminal organization that has taken control of a country. They're not going to leave of their own accord. They're going to have to be forced out of authority and out of power one way or the other. "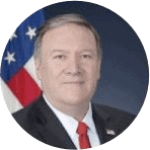 Former U.S. Secretary of State
"We are watching the world unite to come to understand the threat from the Chinese Communist Party. "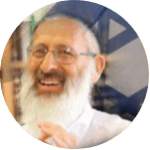 Head of Educational Institute Ateret Yerushalayim
"We are talking about an evil government. Chinese people are suffering so much. Millions are tormented by abuse, exile, imprisonment and even murder. It is not a party, it is not a government, it is a terrorist organization, which has ruled cruelly for more than seventy years. That is why the signatories to the End CCP petition are certainly right. "
Throughout the decades, the majority of the Chinese people were fooled or forced into joining the CCP and its affiliated organizations. In the Quitting Chinese Communist Party Movement, a.k.a Tuidang Movement. Hundreds of millions of Chinese people quit the party publicly. The people are waking up from the CCP's decades-long of propaganda, choosing a better future.
From 2004 until this very day, a total of 396,535,085 Chinese people have made their announcements of quitting the Chinese Communist Party and its affiliated organizations. It is now the time for the rest of the world to stand up against the evil regime and make our voice heard: End the Evil CCP!