Sign the petition.Your voice matters!
END THE EVIL CHINESE COMMUNIST PARTY
This pandemic could have been prevented if the Chinese Communist Party (CCP) did not lie. Yet, ever since it took over China, hundreds of millions of people have been suffering from its endless deceptions and brutality. The demon CCP has plundered the ancient land of China, and now its terror has spread globally, affecting everyone. It is time for us to stand up against its evil deeds and put an end to the Chinese Communist Party!
자유로운 발상도 부족한데 일인 독재로 자본주의 돈은 빨아들이고 경재체재는 지들 방식유지 할려면 세계 자유경쟁 참여 하는것 조차 박탁해야 하지 않을까요..
일명

Pháp Luân Đại Pháp Hảo Chân – Thiện – Nhẫn Hảo
Thị Mỷ

The CUP is so not helpful in my life, like the water shortages impacted them and they said nothing. I am not impressed
Liam

Yêu cầu Đảng cộng sản Trung Quốc chấm dứt ngay việc đàn áp học Viên Pháp Luân Đại Pháp, dừng việc mổ cướp nội tạng của học viên pháp luân công nói riêng và công dân toàn thể giới nói chung!
Mạnh Cường

Stop this now 🛑
Tman

인류의 평화를 위해 중국 공산당이 소멸해야 합니다. 또한 중국 내 모든 소수민족들이 독립하여 자신들의 나라를 갖길 바랍니다.
승학

전세계가 억압의 공산당으로부터 인간의 삶이 자유로운 민주주의로 재탄생하기를 바랍니다
종하

Ác ma Trung Cộng nó đã tồn tại quá lâu rồi,nó muốn hủy diệt nhân loại,vậy sao có thể để nó giết người mãi đến bây giờ,phải tiêu hủy nó đi thôi,toàn nhân loại chung sức để cùng trời diệt Trung Cộng
Thị Hiệp

Yeah not good mate
Jackson

14970 Oakwood Lane, Chino Hills, CA 91709 626-474-6124
Guangfa

Endccp!!!!!!!
Juan

Free tibet, free taiwan, free asia
Tenzin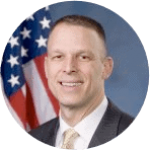 United States Congressman
"I think that's a great message. I don't think the Communist Party of China is just going to fold up and walk away willingly there. It's a criminal organization that has taken control of a country. They're not going to leave of their own accord. They're going to have to be forced out of authority and out of power one way or the other. "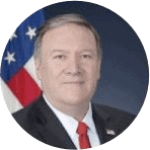 Former U.S. Secretary of State
"We are watching the world unite to come to understand the threat from the Chinese Communist Party. "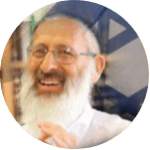 Head of Educational Institute Ateret Yerushalayim
"We are talking about an evil government. Chinese people are suffering so much. Millions are tormented by abuse, exile, imprisonment and even murder. It is not a party, it is not a government, it is a terrorist organization, which has ruled cruelly for more than seventy years. That is why the signatories to the End CCP petition are certainly right. "
Throughout the decades, the majority of the Chinese people were fooled or forced into joining the CCP and its affiliated organizations. In the Quitting Chinese Communist Party Movement, a.k.a Tuidang Movement. Hundreds of millions of Chinese people quit the party publicly. The people are waking up from the CCP's decades-long of propaganda, choosing a better future.
From 2004 until this very day, a total of 398,153,805 Chinese people have made their announcements of quitting the Chinese Communist Party and its affiliated organizations. It is now the time for the rest of the world to stand up against the evil regime and make our voice heard: End the Evil CCP!