Sign the petition.Your voice matters!
END THE EVIL CHINESE COMMUNIST PARTY
This pandemic could have been prevented if the Chinese Communist Party (CCP) did not lie. Yet, ever since it took over China, hundreds of millions of people have been suffering from its endless deceptions and brutality. The demon CCP has plundered the ancient land of China, and now its terror has spread globally, affecting everyone. It is time for us to stand up against its evil deeds and put an end to the Chinese Communist Party!
Hapuskan pkc
Ivan

Домашнее хозяйство, даже в небольшой квартире-студии, требует постоянного внимания. В доме всегда есть что исправить или починить: поклеить обои, положить плитку или установить дверь. Для решения разных бытовых проблем, можете воспользоваться услугой на нашем сайте \"БОЛЬШОЙ МАСТЕР\" — работаем в Саранске и Мордовии.
News
Crimeabest.com
News
Home
Zazdorovie.net
News
News
dumainfo.ru
http://teletap.org
News
Женский блог
News
Deepcool-ma.com
News
News
Cultmoscow.com
Home
Chexov.net
Parovarim.com
https
Everettboutt

Release citizen from communism and the world with the plandemic.
Brody

Stopp die bösartige Partei!
Marie

Save Humanity
Maha

Авто канал в телеграм https://t.me/Avto_Digest/1026
Martintus

ufabet เป็นบริษัทที่ให้บริการความบันเทิงที่ดีที่สุดในระดับเดียวกัน หัวข้อ: บทบาทของนักเขียน AI ในอนาคตของการเขียนเนื้อ&#3
Charlesalups

Keep Australian land.
Zach

The CCP is the most violent suppressing human rights violating free speech organisation in the world They need to be disbanded forever
David

We need to put an end to the constant lies, torture and deaths. CCP are responsible for Crimes Against Humanity.
Debra

End communism!
Christiaan

THIS IS WRONG we HAVE to END the CCP
emma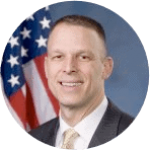 United States Congressman
"I think that's a great message. I don't think the Communist Party of China is just going to fold up and walk away willingly there. It's a criminal organization that has taken control of a country. They're not going to leave of their own accord. They're going to have to be forced out of authority and out of power one way or the other. "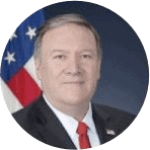 Former U.S. Secretary of State
"We are watching the world unite to come to understand the threat from the Chinese Communist Party. "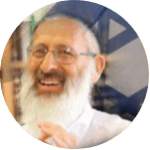 Head of Educational Institute Ateret Yerushalayim
"We are talking about an evil government. Chinese people are suffering so much. Millions are tormented by abuse, exile, imprisonment and even murder. It is not a party, it is not a government, it is a terrorist organization, which has ruled cruelly for more than seventy years. That is why the signatories to the End CCP petition are certainly right. "
Throughout the decades, the majority of the Chinese people were fooled or forced into joining the CCP and its affiliated organizations. In the Quitting Chinese Communist Party Movement, a.k.a Tuidang Movement. Hundreds of millions of Chinese people quit the party publicly. The people are waking up from the CCP's decades-long of propaganda, choosing a better future.
From 2004 until this very day, a total of 387,202,770 Chinese people have made their announcements of quitting the Chinese Communist Party and its affiliated organizations. It is now the time for the rest of the world to stand up against the evil regime and make our voice heard: End the Evil CCP!