Sign the petition.Your voice matters!
END THE EVIL CHINESE COMMUNIST PARTY
This pandemic could have been prevented if the Chinese Communist Party (CCP) did not lie. Yet, ever since it took over China, hundreds of millions of people have been suffering from its endless deceptions and brutality. The demon CCP has plundered the ancient land of China, and now its terror has spread globally, affecting everyone. It is time for us to stand up against its evil deeds and put an end to the Chinese Communist Party!
Saya sudah Mengikuti NTD Indonesia dan ET Indonesia di channel youtube untuk menjatuh kan PKT
Fachmy Muhammad Firdaus
Please don't kill people. Love one each other ❤️❤️❤️
Arelis

Gan jing world
M

I don\'t think signing a petition will make a foreign country rethink their ideology however if it gives me the safety of thinking that genocides will prevented cause of me il do it
mr

Falun Dafa Baik.
Fachmy Muhammad Firdaus
Communist party is a devil
Anna

get it done! shut them down!
bryan

我々の子孫に明るい未来を
坂手

I am a follower of NTD and EPOCH TV. The CCP should fall down, and the Chinese populist raised up.
Gerald

Religion, ethnic, skin colour do not matter. What they are doing is just inhumane and we must strive together to put an end to this cruelty.
Hamidah

We need to help all we can to put this to an end
Damian

Num primeiro momento precisa ser, no mínimo, neutralizado. Em seguida eliminado da face da terra. Esse câncer tende a se alastrar pelo mundo tal qual uma metástase.
Dante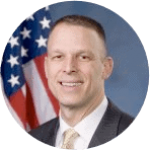 United States Congressman
"I think that's a great message. I don't think the Communist Party of China is just going to fold up and walk away willingly there. It's a criminal organization that has taken control of a country. They're not going to leave of their own accord. They're going to have to be forced out of authority and out of power one way or the other. "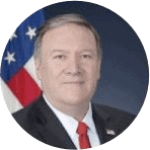 Former U.S. Secretary of State
"We are watching the world unite to come to understand the threat from the Chinese Communist Party. "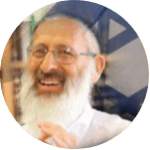 Head of Educational Institute Ateret Yerushalayim
"We are talking about an evil government. Chinese people are suffering so much. Millions are tormented by abuse, exile, imprisonment and even murder. It is not a party, it is not a government, it is a terrorist organization, which has ruled cruelly for more than seventy years. That is why the signatories to the End CCP petition are certainly right. "
Throughout the decades, the majority of the Chinese people were fooled or forced into joining the CCP and its affiliated organizations. In the Quitting Chinese Communist Party Movement, a.k.a Tuidang Movement. Hundreds of millions of Chinese people quit the party publicly. The people are waking up from the CCP's decades-long of propaganda, choosing a better future.
From 2004 until this very day, a total of 419,649,768 Chinese people have made their announcements of quitting the Chinese Communist Party and its affiliated organizations. It is now the time for the rest of the world to stand up against the evil regime and make our voice heard: End the Evil CCP!