Sign the petition.Your voice matters!
END THE EVIL CHINESE COMMUNIST PARTY
This pandemic could have been prevented if the Chinese Communist Party (CCP) did not lie. Yet, ever since it took over China, hundreds of millions of people have been suffering from its endless deceptions and brutality. The demon CCP has plundered the ancient land of China, and now its terror has spread globally, affecting everyone. It is time for us to stand up against its evil deeds and put an end to the Chinese Communist Party!
Giải thể tà Đảng cộng sản
Nguyễn Danh Dang

All is not well in China
Michael

Let's end it
Brigitte

I am signing because I know that it is what my late Hungarian grandfather would have wanted, and because it is the right thing to do. Communism must be stopped.
Attila

stop it now!
christian

END THIS NOW!!!
Liana

END COVID!!!
Calese

中国共産党は地球の悪魔です。
稔

DIABLOS EN LA TIERRA.DIOS ESTA DENTRO NUESTRO
Josefina

ننگ باد حامیان پنهان حزب کمونیست: دموکراتهای آمریکا گلوبالیستها در اروپا و کانادا
مسعود

Rác Việt Nam nghèo hơn Trung Quốc
去

如果中国共产党不撒谎的话,此次瘟疫全球大流行本可以避免的。请认清邪恶,退出邪恶组织,远离邪恶,揭露邪恶。
雪琴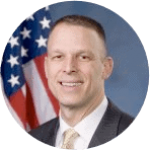 United States Congressman
"I think that's a great message. I don't think the Communist Party of China is just going to fold up and walk away willingly there. It's a criminal organization that has taken control of a country. They're not going to leave of their own accord. They're going to have to be forced out of authority and out of power one way or the other. "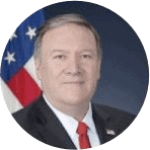 Former U.S. Secretary of State
"We are watching the world unite to come to understand the threat from the Chinese Communist Party. "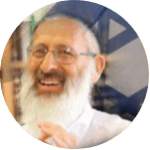 Head of Educational Institute Ateret Yerushalayim
"We are talking about an evil government. Chinese people are suffering so much. Millions are tormented by abuse, exile, imprisonment and even murder. It is not a party, it is not a government, it is a terrorist organization, which has ruled cruelly for more than seventy years. That is why the signatories to the End CCP petition are certainly right. "
Throughout the decades, the majority of the Chinese people were fooled or forced into joining the CCP and its affiliated organizations. In the Quitting Chinese Communist Party Movement, a.k.a Tuidang Movement. Hundreds of millions of Chinese people quit the party publicly. The people are waking up from the CCP's decades-long of propaganda, choosing a better future.
From 2004 until this very day, a total of 385,363,811 Chinese people have made their announcements of quitting the Chinese Communist Party and its affiliated organizations. It is now the time for the rest of the world to stand up against the evil regime and make our voice heard: End the Evil CCP!